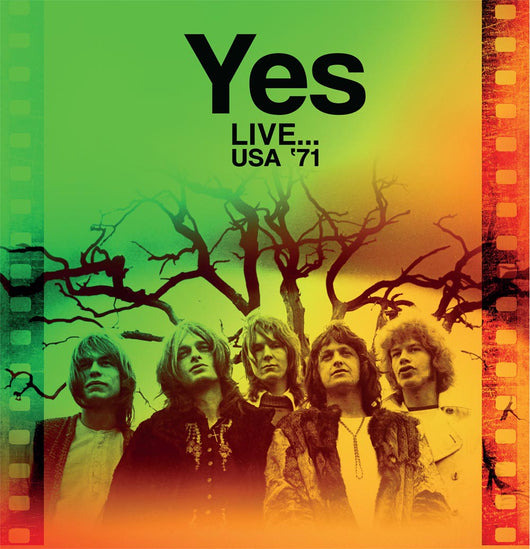 Yes - Live USA '71 (180G Orange Vinyl)
Regular price £20.00 Sale
Howe's transcendent skills as a player and songwriter ignited a creative fire in the group, and the resulting The Yes Album blatantly spelled this out for everyone to see. The Yes Album turned the heads of critics and record buyers alike, hitting number four in the U.K. and cracking the U.S. Top 40. Touring for the album took a year to complete (1970-71), starting and ending in London. The New Haven concert was their final date in their first tour of America and while evidently shorter than some other setlists during the tour, this particular show brought a lot of critical acclaim for the band. In fact, this just might be the greatest performance ever by Yes captured live on FM radio. The intensity of the playing has also marked this show out from others in fan circles who refer to this as the Holy Grail of Yes broadcasts from 1971.

London Calling revisits that classic July 24th 1971 performance at the Yale Bowl, New Haven, CT with a fully restored and professionally remastered original WPLR-FM broadcast. Pressed on 180g Orange Vinyl and presented in a hand-numbered sleeve with 2-page coloured insert featuring background liners and timeline photos.

Tony Kaye - keyboards, organ; Jon Anderson - vocals; Bill Bruford - drums; Steve Howe - guitars; Chris Squire - bass guitar, vocals.

Tracklisting: Side 1: 1. Yours Is No Disgrace (11:52) / 2. I've Seen All Good People (7:08). Side 2: 1. Clap/Classical Gas (5:46) / 2. Perpetual
Change (14:14)