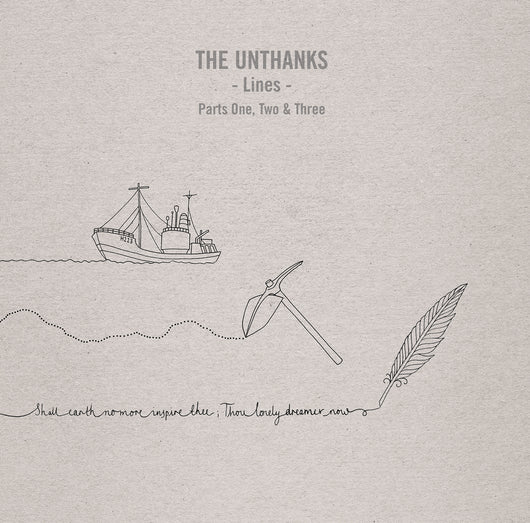 The Unthanks - Lines - Parts One, Two and Three - 3xVinyl 10" Box
Regular price £45.00 Sale
Lines is a trilogy of song cycles, with very different subjects but each inspired by poetry and focused on a different female perspective.
The Lines in Part One-Lillian Bilocca, a campaigner for fishermen's rights, were written by actor Maxine Peake and turned into song by Adrian McNally; The Lines in Part Two-World War One were originally written in 2014 for a project marking the opening year of the World War One centenary. The Unthanks decided to record and release them in this, the final year; The Lines in Part Three-Emily Bronte, feature a collection of Emily Brontë poems, turned into songs by Yorkshire-born Unthanks pianist and composer Adrian McNally and played on Emily's own piano in the Parsonage in Haworth where she lived and worked.
This special slip-cased 3x10" vinyl set contains all three volumes, performed by Rachel & Becky Unthank (voice), Adrian McNally (piano, voice) along with guests Niopha Keegan (violin, harmonium, voice; Chris Price (bass, lap steel, voice); Martin Douglas (drums); Sam Lee & Tim Dalling (voice); Ben Lee, Chrissie Slater, Gemma Kost (strings).